MyMARES Mailing List
For OFFICIALLY REGISTERED MARES CLUB MEMBERS ONLY!
Downloads / Links
MARES
SKMM
Written by MARES Newsdesk
Friday, 11 November 2011 09:22
Assalamualaikum Dan Salam Sejahtera,

Rakan-Rakan Radio Amatur,

Saya bagi pihak Saudara

Mohd. Fairuz B. Salleh - 9W2MFZ

dan keluarga, ingin menjemput semua rakan-rakan radio amatur untuk menghadiri majlis perkahwinan beliau, pada tarikh berikut:

Tarikh:

Ahad, 17 Ogos 2008


Lokasi: Banquet Hall, Mewah Club, Taman Bukit Mewah, 43000 Kajang, Selangor Darul Ehsan
Jamuan: 12-00 tengah hari - 4.00 petang
Bersanding:

1.30 tengah hari.



Disertakan disini untuk kad jemputan dan peta ke lokasi majlis -

* klik gambar untuk lakaran besar.

Kad Jemputan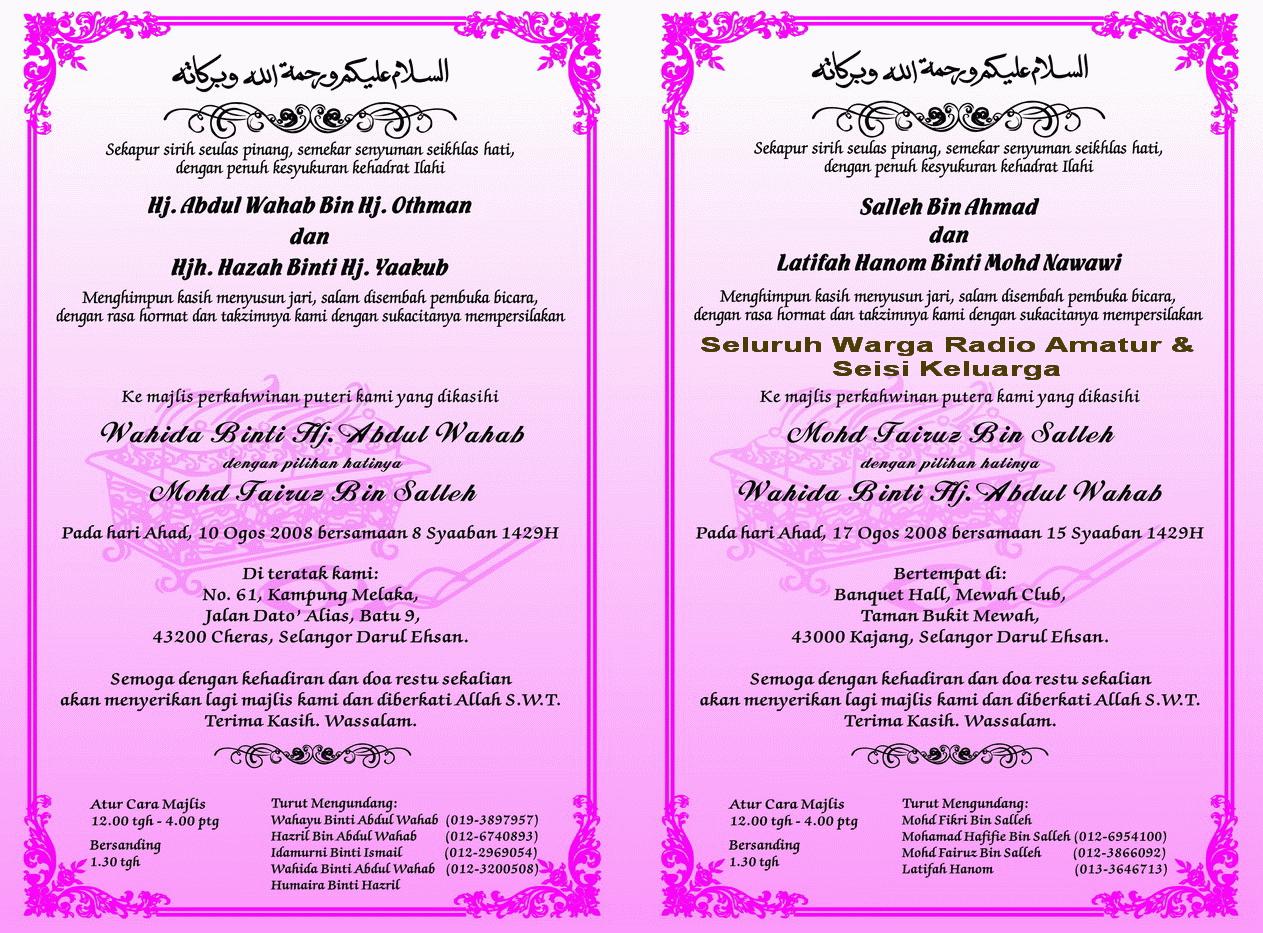 Peta Lokasi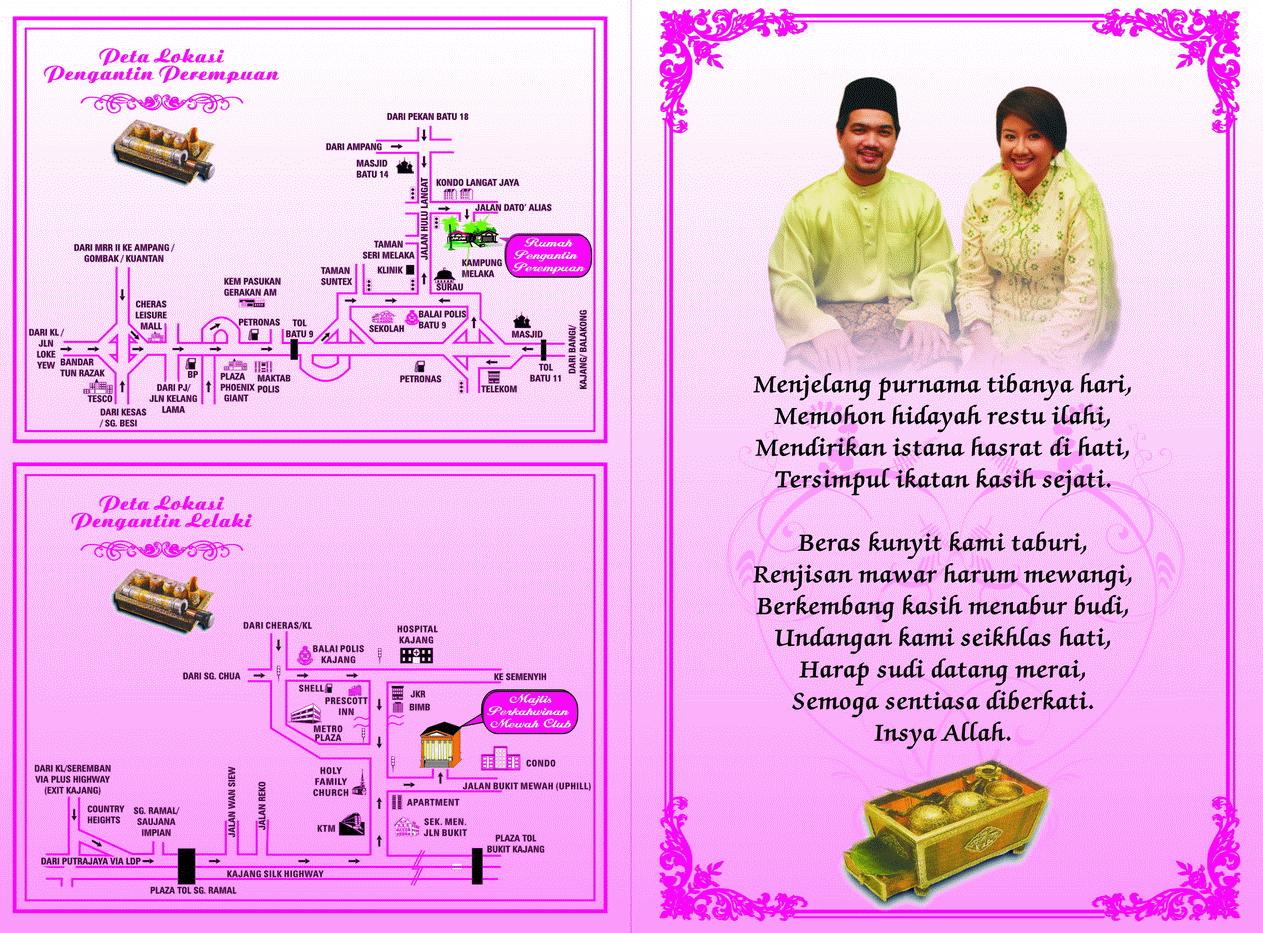 Semoga dengan kehadiran tuan-tuan dan puan-puan, akan menyerikan lagi dan memberkati majlis ini.

73 dan bagi pihak,



9W2MFZ - Mohd. Fairuz B. Salleh




MARL News
MALAYSIAN AMATEUR RADIO LEAGUE - MARL / GABUNGAN PERSATUAN RADIO AMATUR MALAYSIA
Membership Status
Example Membership Number: 2103100111
Last DB update: 09 April 2012

Membership fee can be paid by;
- Cash directly to Treasurer, or
- Cheque/Money Order/Postal Order to PERSATUAN PERKHIDMATAN KECEMASAN RADIO AMATUR MALAYSIA, or
- Bank Deposit/Online Payment to BANK ISLAM account 14-041-01-005646-4 (PERSATUAN PERKHIDMATAN KECEMASAN RADIO AMATUR MALAYSIA) and email proof-of-payment to Treasurer.

To download the membership form for membership renewal, surf;
www.mares.org.my >> Downloads / Links >> MARES Membership Form
WX Info
Perlis
,
Kedah
,
Pulau Pinang
,
Perak
,
Selangor
,
Kuala Lumpur
,
Putrajaya
,
Negeri Sembilan
,
Melaka
,
Johor
,
Pahang
,
Terengganu
,
Kelantan
,
Sarawak
,
Sabah
,
Labuan
.
Source: JMM.