www.mares.org.my
MyMARES Mailing List
For OFFICIALLY REGISTERED MARES CLUB MEMBERS ONLY!
Download / Links
MARES
SKMM
Written by MARES Joomla Admin
Tuesday, 15 May 2012 01:05
We are pleased to inform that MARES and in collaboration with Wave Communications Sdn. Bhd. will be organizing a RAE preparation class. Please find the details below:


Class:
RAE Preparation Class 2012-1.


Date:
Saturday 26th May (26/5) and Saturday 2nd June (2/6) 2012 (2 days)

Time:
Registration: 8:00 AM (Saturday only)
Class: 8:30 AM till 5:00 PM (both days)

Venue:
Wave Communications
No.36-B, Jalan SG1/2
Taman Sri Gombak
68100 Batu Caves Selangor
Tel:03-61886335 Fax:03-61898335

Direction:
Please refer to the map for direction
Maps:
N 03'14.188 E 101'41.888
Click Here : Map Location

To add this location into your smart device please scan the QR-Code below:
To add this event into your smart device calendar please scan the QR-Code below:
(2nd June 2012 QR-Code below is optional . In case when your scan for the 26th May QR-Code and it fail to add automaticly the 2nd June into your calendar.)

26th May 2012
2nd June 2012 (optional)


Fee :
MARES Members - RM80.00 (Inclusive of revision materials)
Non-Members - RM100.00 (Inclusive of revision materials )
Revision only - RM70.00 (Without revision materials)

Registration & Payment:
- Participation for the classes will be based on first come first serve basis. Class is limited to maximum 15 participants.
- Participants are required to submit completed Class Registration Form and make full payment, otherwise, participation to the class will not be confirmed.
- Class registration
- Payment can be made;
a) by cash payment to Mr.Azmi 9W2KFC (019-3316 335)
b) by cash deposit to Maybank account 5646-8710-3151

or CIMB Bank account 1473-0001734-058

. Please keep the proof-of-payment information (bank cash deposit slip).
- Class Registration Form can be submitted.
a) direct to toMr.Azmi 9W2KFC (019-3316 335) or
b) Email to This e-mail address is being protected from spambots. You need JavaScript enabled to view it , together with proof-of-payment information (scan/picture/details of bank cash deposit slip).
c) Fax to 03-61898335 (Attention To: Mr.Azmi 9W2KFC / Mr. Nirwan 9W2NIA), together with proof-of-payment information.
Class Registration Form (please download):-
PDF version
DOC version

For further details, please contact:-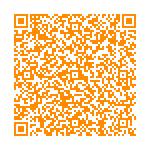 Azmi 9W2KFC / 019-3316 335 / 03-61886335/ This e-mail address is being protected from spambots. You need JavaScript enabled to view it

Good luck to all candidates, from MARES.

Last Updated on Monday, 23 July 2012 14:46
MARL News
MALAYSIAN AMATEUR RADIO LEAGUE - MARL / GABUNGAN PERSATUAN RADIO AMATUR MALAYSIA
Membership Status
Example Membership Number: 2103100111
Last DB update: 09 April 2012